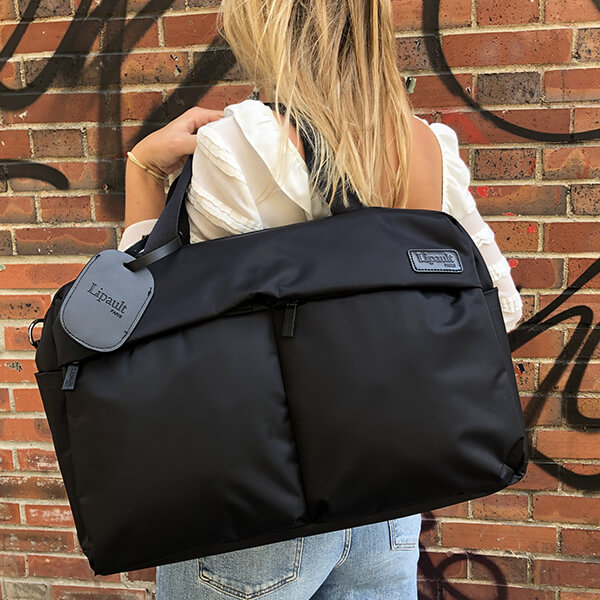 it-bag
The iconic 24h Bag
As your faithful companion for a weekend jaunt or session at the gym, this 24h bag with its compact, functional format makes it a must-have item to be taken with you whatever your destination!
For quick getaways, long weekends or staycations... the 24h bag is the ideal travelling companion, helping you to escape for a few days or just a few hours. Ultra-light, compact, and functional to perfection, this bag is a must-have item that offers everything you need in a travel accessory. Its format provides flawless organization possibilities where everything is within easy reach thanks to the eleven storage compartments (one central pocket and side pocket, four flat pockets, three zipped pockets, and two mesh pockets). Lipault's signature casual and minimalist style makes it the perfect ally for any get-away escapades. The available colour scheme includes the timeless palette of black, navy blue, and khaki along with more exclusive collector hues, available just for a single season.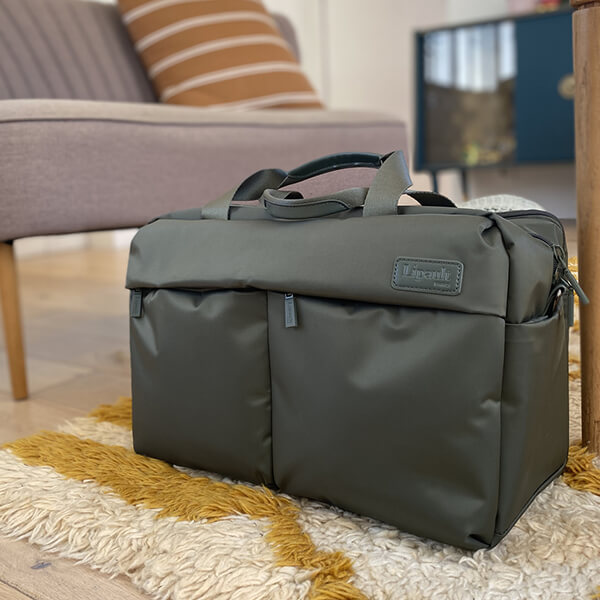 The must-have travelling companion With its truly multipurpose format, the 24h bag is suited to all means of transport (car, train, cabin luggage when travelling by air, etc.). It slips easily under a seat and finds a place in the boot of the car or in any other compartment. To make the 24h bag even easier to carry, the handles are treated to a stitch-folded finish to ensure an essential carrying comfort. The adjustable shoulder strap, which uses a snap hook system to clip on the sides of the bag for 'hands-free' carrying, can be stowed away in an instant inside one of the many available pockets. Although it can be carried on its own – by hand or looped over your shoulder – the bag's size also makes it the ideal travel companion: it can be attached to your Lipault suitcase using the smart sleeve system: a broad belt on the back of your bag enabling you to slide it onto the telescopic handle of your suitcase for effortless transportation.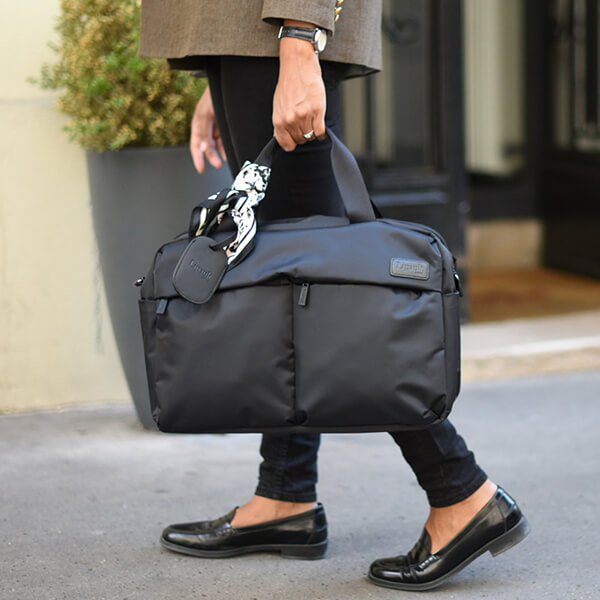 Versatile You can't go wrong with this perfectly versatile Lipault 24h bag, frequently praised as the ideal gift for giving. Its unisex appeal makes it equally suitable for men and for women. For individuals displaying the most casual chic styles, it can be customized easily with a scarf tied around a handle to provide that little additional splash of elegance. You can also attach a travel tag to track its peregrinations, all the more so as address holders have become mandatory in certain means of transport. Finally, its optimized shape and uncompromising functionality – where each of your possessions enjoys its own predefined place – can transform it into a sports bag or nappy bag capable of rivalling less versatile bags designed for one specific use. Thanks to its many qualities, you can take this peerless travel companion wherever you go, making it an unquestionably must-have travel accessory. What more can be said?
Discover the full range of our 24h bags !