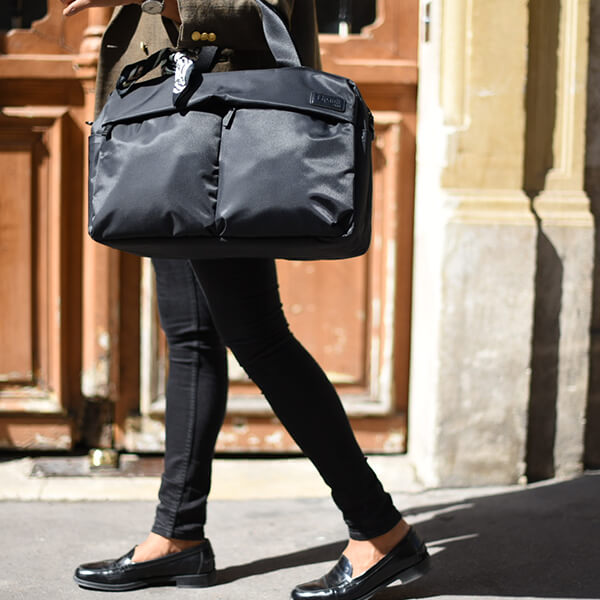 Travel Tips
How to choose your weekend bag
Should I take a weekend bag, '24h Bag', Duffle bag...? Let's keep it simple. Choose your bag depending on the length of your weekend away and what you'll be doing at your place of destination. Follow the guide!
The compact bag: an ideal solution for a weekend of up to 3 days/2 nights. This is the most optimized size for short getaways. Opt for the 24h format, highly compartmentalized and multifunctional. Its small size and light weight make it the perfect accessory to be carried by hand. If you use it to its full capacity, it includes a convenient strap allowing you to carry it on, or over, your shoulder.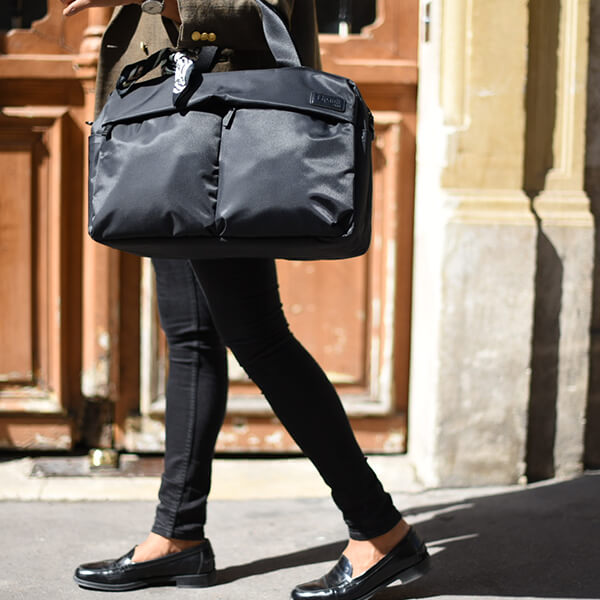 The weekend bag: perfect for short stays including several distinct events where having different outfits – more casual and more chic – is de rigueur, or for longer weekends requiring you to bring a larger number of outfits. As far as its practical advantages are concerned, the weekend bag offers ideal organizational features: a large compartment in the middle in addition to pockets with (or without) zippers both inside and out. In terms of comfort, it can easily compete with the more compact sized bags because it also includes a strap that enables you to carry it on, or over, your shoulder.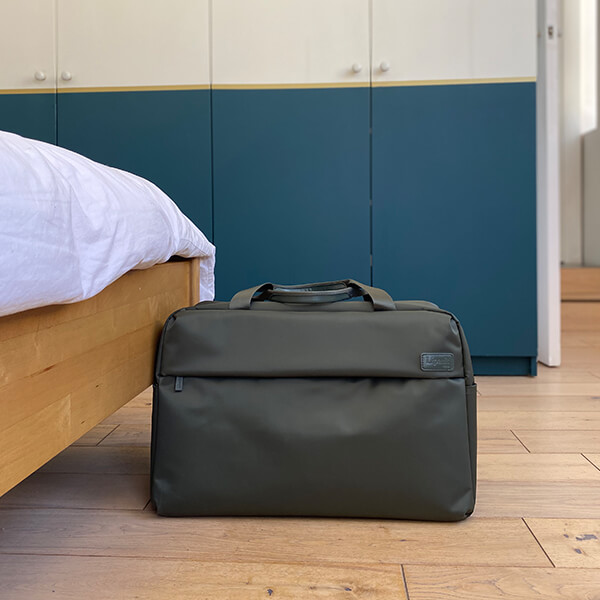 The carry-on suitcase: if nothing is settled (weather, activities, etc.) or if your inner peace is key to a successful weekend, pull out all the stops and opt for the carry-on suitcase! No matter how long your weekend away, you'll be able to pack all the wardrobe items you've been passing in review and leave carefree and light of heart (so to speak). This option means you won't actually have to carry your bag, even if Lipault suitcases are incredibly light. Just roll it on!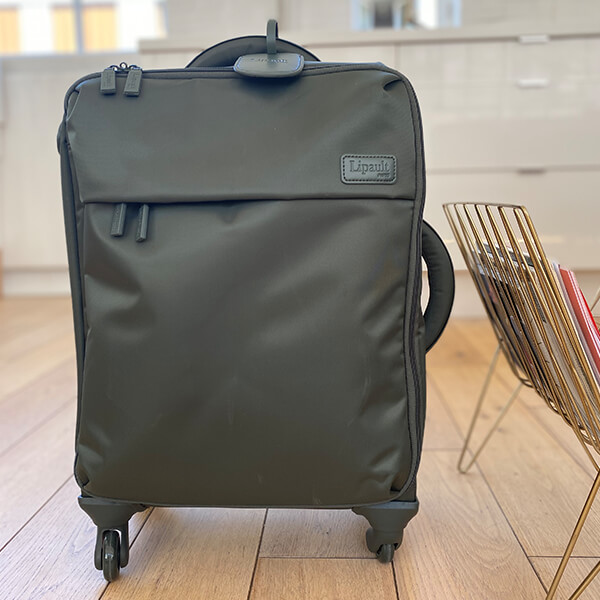 Our "Zen" advice If you have a practical need (compact size, optimized mobility) and the success of your weekend depends on how much you have to carry, start by choosing your bag (size, features) and adapt what you take to its capacity. If, on the other hand, the success of your weekend depends on what you need to take with you, start by choosing your various items and then choose the appropriately sized bag! And to pact your bag like a pro, read our article.