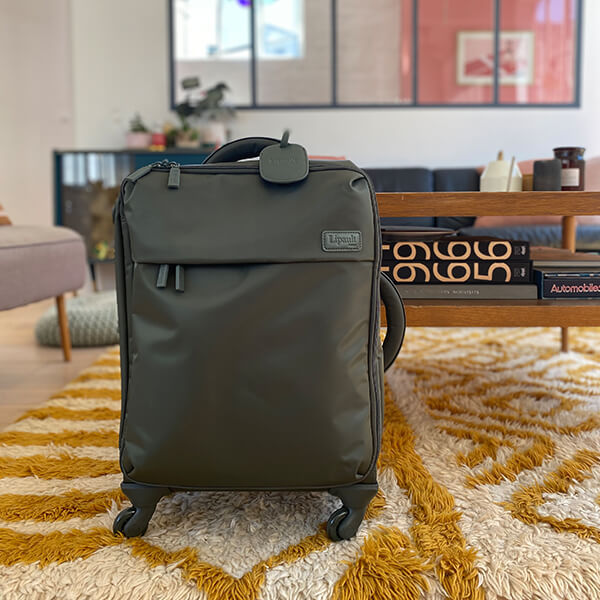 Travel Tips
Our tips for packing like a pro
Do you find it difficult to make up your mind, worried that you'll miss something you decided to leave at home or simply forgot to pack? Packing your travel bag is frequently a chore you prefer to put off until just before your departure. Read our different tips for packing like a pro and set off without a care in the world!
#1. Travel light Think about how much your luggage will weigh and take lightweight clothing, if you can. Wear your sweater, shawl and jacket when travelling, all the more so as the air-conditioning in transportation is frequently (too) cold. You should also wear comfortable, closed-toe shoes, such as trainers. For your other clothes, the number of outfits you take in your suitcase will depend on the number of days you'll be away.
In a nutshell: take the same number of changes of underwear (panties, socks) and tops as days you'll be away. If you decide to take dresses, take a correspondingly smaller selection of tops. For the number of bottoms (trousers, skirts, shorts), bras and sweaters, divide the number of days in half. The same goes for shoes. Naturally, don't forget to match your outfits when making your choice. You can then add any extras you think you'll need depending on your holiday plans: a thick sweater, swimsuit, sportswear or special eveningwear. Remember to take an empty bag for the dirty linen.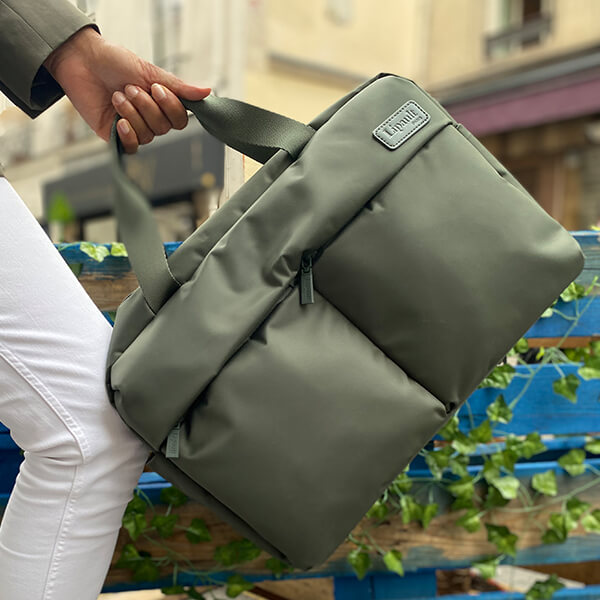 #2. Organize the available space Lay out everything you want to take with you on a bed. To get things organized and make it easy to find what you're looking for, there's only one effective method: compartmentalize! Group your clothes and accessories by category and place each category in an individual (cloth) travel bag. Liquids should be placed together in a waterproof plastic bag should one of the containers start leaking. You should start packing you bag with the heaviest and bulkiest items at the bottom (shoes, jeans, sweaters, etc.). The lightest or most crumple-sensitive items should be placed on top (tops, blouses, jackets, etc.) with the smallest items placed around (underwear, small accessories, phone charger, etc.). For fragile items, put them in the middle between layers of clothing to protect them against shocks (jewellery, etc.). For hassle-free travelling, keep all necessary items within easy reach (tickets, mobile phone, magazine, shawl, disposable face mask, hydroalcoholic gel, headphones, etc.) that you can reach in a jiffy (in a zipped pocket on your suitcase, or easily accessible on top of your other possessions inside the bag). Above all, don't forget to fill in the luggage label with your name and address (this is often mandatory).
#3. Save space Here again, the only solution is to be impeccably organized: fold and roll your clothes, except for those that wrinkle easily like a jacket or thin blouse: these should be folded as little as possible and laid flat on top of your other possessions. To optimize the available space still further, put your socks (or other small items) inside your shoes and place any flat sandal-type shoes on the sides. Don't bother to include 'just in case' items that you can easily do without or easily acquire at your place of destination. For your toiletries, take a selection of small plastic bottles that you can fill with your favourite products (kept tightly closed and carefully labelled!) If you're travelling by plane with a carry-on suitcase, remember to group liquids in a transparent plastic bag designed for this purpose. For all other means of transport, put liquids in the centre of your bag surrounded by clothes to limit the risk of damage.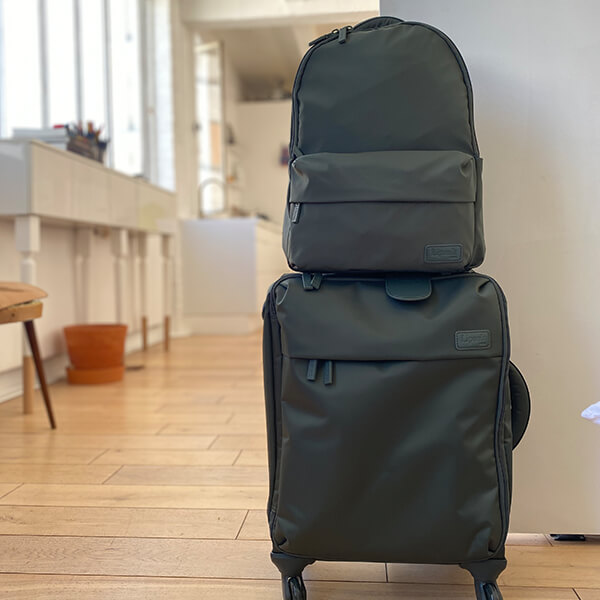 Our professional advice Always pack your bag well beforehand to avoid the risk of leaving something out in that last-minute packing frenzy! For the super well-organized among us: make a checklist and save it to your phone. List what's absolutely vital for your journey (identity papers, glasses, face masks, hydroalcoholic gel, toiletries, etc.) and your essential wardrobe items (tops, bottoms, swimsuit, sweater, etc.) to ensure you never leave anything out. If you're a travel pro, take solid soap and shampoos that you can easily slip into your suitcase (they work just as well and won't leak, unlike their liquid versions).